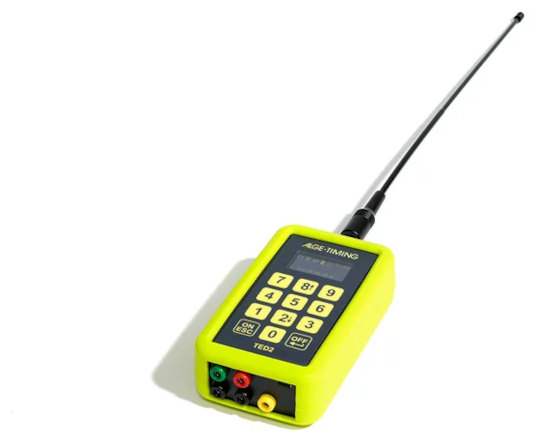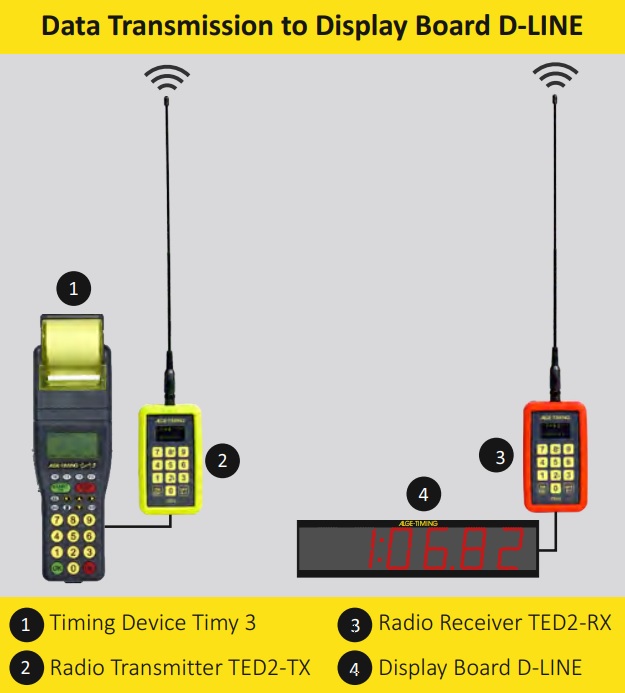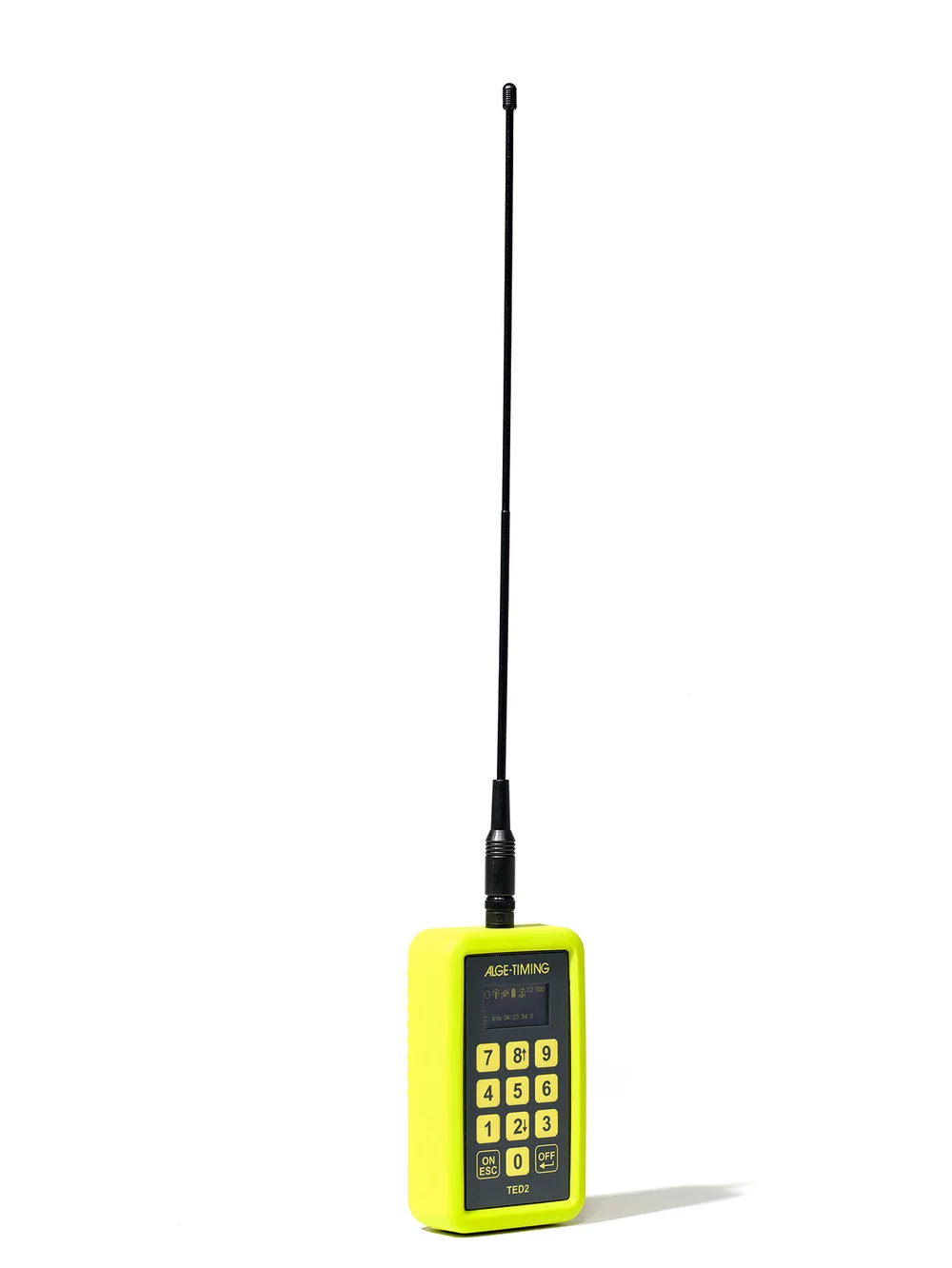 NEW!
Teledata TED2
This means that the Timy3 will accept the transmitted "time stamp" with the bib. This makes timing easy and stress-free

The transmitter TED2-TX has two timing channels. If you use more transmitters in one system you can adjust the timing channels so you can receive up to 10 different timing channels. Our technology enables the TED2-RX to receive all 10 timing channels simultaneously.

Since the TED2 can also transmit timing impulses, it is compatible with timing devices from ALGE of previous generations and can also be connected to most timing devices from other manufacturers.


OVERVIEW

All TED2 are automatically synchronized to the time of day when GPS reception is received. If a start, intermediate or finish impulse occurs, the TED2 registers this time of day. This is saved together with the entered ID-number or consecutive number (if no ID-number is entered) and the timing channel used. The TED2-TX will send this "time stamp" to the receiver TED2-RX.

The PC requires software that reads the "time stamps" via the USB interface (e.g. ALGE TimeNet2). Thus, you can manage the time measurement on the PC and make necessary corrections.



Advantages of the Teledata TED2

The system consists of 2 devices. transmitter (Tx) and receiver (Rx) and operates in the 433 MHz ISM band.

Radio system with integrated accurate timing device
139 adjustable frequencies (433.0625- 434.7875MHz)
Self-calibrating TCXO crystal
Integrated GPS receiver
2 timing channels (banana sockets)
Up to 10 different "timing stamp" can be transmitted
simultaneous reception of up to 10 "time stamps"
Memory: 7,000 times
Splash-proof membrane keyboard with 12 keys
Operating temperature: -20 to +65°C
Transmission power: Standard 10mW; adjustable 5- 500mW
Transmission range: up to 1.5km@10mW and up to 4.5 km@500mW free LOS
USB-C conector for printer or other devices connected via a USB-type C cable
ALGE TED2 Product Brochure